Strategy
Marketing
6 Email Marketing Best Practices
Oct 10, 2023
---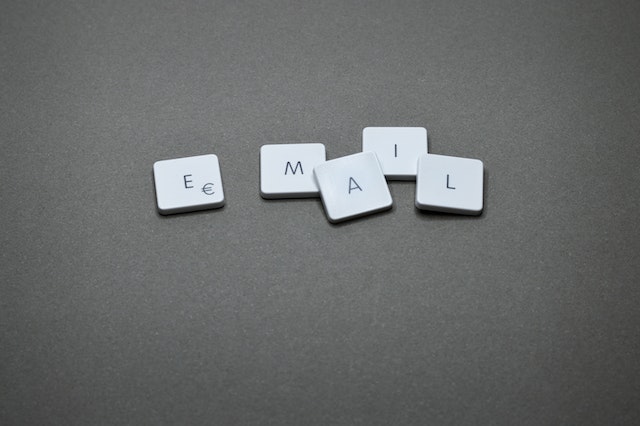 ---
Is email marketing still effective in 2021? Email marketing has been one of the best ways to remarket to customers. It's a way to remind them to complete a package. It is also a means of promoting content, a new product or promotional activities in your company. It's just a means of maintaining a long term relationship with your customers.

Let's talk about some statistics. The number of email users around the world is 4.03 billion (link- kinsta.com). According to campaign monitor (campaignmonitor.com), the average open rate for good email is 18% with a 2.6% average CTR, average click-to-open rate of 14.1% and an average unsubscribe rate of 0.1%. Imagine sending 1000 emails, you will have 180 recipients opening your email.

How then do you conduct the best practices to see the results you want to realize at the end of an email campaign? The following are some tips to help you increase your revenue through email marketing

Don't Always be Selling
Before you plan your email campaigns, be sure to have your customers at heart. Don't always be thinking of sales. Rather offer something relevant equally important ass your product or service. Ask yourself about their pain points or challenges. What content would they like to read from your niche? What time of the day are they likely to open their emails? If you have different kinds of customers, segment them and curate messages to suit each segment. You can then schedule emails according to when each segment is likely to open. Once they enjoy your educational content, they will open your emails as well.

Conduct A/B Tests
Sometimes, well-thought-out plans may not work due to a few factors. It's alright if they don't work especially when you are working with a new database. It is always good to have two creative options for your emails. Send the two different content to the same segment to see their reaction to each content. Another approach is t send the same content to two different segments and analyse how each segment reacts to it. Moreover, you can vary the subject lines, preview texts. The main content, Call To Action buttons, visuals, just name it. There's a lot to test; your campaign goal may determine what to test.

Write Compelling Subject Lines and Preview Text
Compelling subject lines are those that prompt the recipient to open the email. They could be funny, controversial, single words, numbers and lists, personalized or create a sense of urgency. No matter which approaches you to choose, don't forget these two golden rules; relevance and timeliness. If your email is not relevant, you put your audience off. If it is not sent at the right time, it's better off not sent. Be sure not to use CAPs or overuse exclamation marks. Your email might find itself in the recipient's spam. Preview texts appear near or beneath the subject line before the email is opened. One best practice for preview texts is a summary of what the recipient should expect in the email. For example "Your new content plan awaits you".

Personalize the Emails
We've talked about personalization in the subject line. Again, it is important to personalize your emails by addressing the recipient by name. This is why you should record your audience's first and last names when compiling your email database. Instead of sending "Dear Valued Customer" it is better to say "Dear Michael". Also, including the first and last names on your subscriber list makes their names appear in the 'To' field next to the email address. This style makes your email audience feel a lot more special. They gain a perception of you caring for them individually.

Be Concise and Make Use of Visuals
Do you have a long blog post? The recipient's email is not a place to dump your words. You will put them off. Your message must be short; this could be a summary of your blog post. Use visuals like email banners. This gives your audience an idea of the message before reading it. Under your visual and short text, add a Call To Action button. This is very important.

Make Emails Mobile-Friendly
After drafting your beautiful email, you should then think if the user experience. A good email with the best content which is not user friendly is just a failure. Using email service providers like Mailchimp allows you to see how your email will appear on phone and desktop. It is important to text your emails with your email address or that of your colleagues. Analyze how it appears and correct all errors. When all is set and approved, your email is ready to be sent out.